WELCOME TO HELLO PADEL ACADEMY EXPERIENCE
No matter where you are, you will learn Face-to-Face from the best coaches & players online. Founded in 2013 in London city (UK) by Mauri Andrini, Hello Padel Academy (HPA) was created to assist players and coaches in reaching their padel skills and potential by providing resources that are not typically readily available in one singular location. HPA international offers high performance courses for players and coaches all around the globe.
The founder and Academy's director, a well known padel coach and professional padel player, Mauricio Andrini, has been coaching in more than 20 countries in the last 5 years.
He came up with the "HELLO PADEL ACADEMY" idea, and due to the success of his home-made videos he took it seriously and he started working on his own academy and it has expanded into a number of different countries culminating in the global site www.hellopadelacademy.com.
Already based in 3 countries (Spain, Holland and Belgium). The HPA method provides the training and preparation that will improve your entire padel experience. "Mauri Andrini's Method" is a unique coaching system based on the experience acquired during all Mauri's years as pro-padel player and coach.
HPA Online provides coaching videos ideal for player or coach who wants to learn properly how the sport of padel is played, from beginners to advanced players, from rules to tactical pillars of the sport, from techniques of the shots to strategic explanations so as to gain experience and learn to become a #diffrentlevel player while their continuing to have fun with this beautiful sport.
CLUBS VISITED BY HELLO PADEL ACADEMY
COURSES & OUR METHOD
Hello Padel Academy offers different types of courses to meet your padel coach or player's needs. Our methodology is unique, it is a system designed to train padel players and coaches. The method will allow coaches and players to reach their maximum standards and potential with the aim to become a better player or coach.
COURSES FOR PADEL PLAYERS
We have designed the best coaching padel programs for players of all ages and game levels. We have coached over 1.500 players in many countries. If you are an experienced padel player or just a beginner padel player, our padel programs are an adventure you will never forget!
Our sessions are oriented for players to understand the fundamentals of the game of padel. In each practice, you will receive in-depth knowledge, techniques, and tactics on both offence and defence from the best coaches available. Our coaching staff will ensure each player is placed in the appropriate group to allow coaches to progressively teach basic and advanced techniques to best benefit each player.
Courses are held in our academies or at any club that aims to work with us. We tailor the customer needs to create a unique experience for players and coaches.
COURSES FOR PADEL COACHES
Our methodology is created to teach coaches how to empower their ability as a coach. You will learn how to teach the game of padel to help players to learn the sport. Our mission is to share our knowledge with coaches and to transmit all those values which are important for padel: support, confidence, team work, hard work, discipline, enthusiasm.
To help you reaching a high coaching standard, the courses are divided in 3 stages: Bronze, Silver and Gold.
We hold the courses by Mauri Andrini in our academies or at your club if required. Coaches will be given 10 hours practice and 6 to 8 hours theory. We review and comment videos about matches and the sport. When the course finishes, you do an exam and if everything goes right then you will receive a HPA certificate that you have achieved the course under the eye of one of the most influential international padel coaches today.
PADEL CAMPS
Hello Padel Academy in Barcelona… yes it is also possible! Subject to demand we would love to make possible an unforgettable padel experience in Spain for your team or your padel club.
Full training program according to the level and age of players are waiting for you in Barcelona… be ready to play padel and have fun with us at HPA in Spain.
Start the experience by contacting us [email protected]
WHAT THE COMMUNITY IS SAYING
I started to work with Mauri Andrini in 2014. We understood that we needed to increase our knowledge in how to coach and build up the club. Our aim was to focus on junior players and ladies and we were looking for how to set up a good organisation and structure for that purpose. During the education I started to know Mauri and his skills. Mauri explains in a good and easy way. After that education I started to bring Mauri twice a year teaching and developing our coaches. Our coaches are the main assets for the club and it's so important that we regularly meet up with Mauri and share experiences to develop the club and how we work together with our customers and players. Mauri has become a good friend of ours and we are always looking forward to meeting him again and again. He has so much energy and he always has a good and structured plan with every weekend course. One of the best things with Mauri is his deep knowledge in padel and his strong vision to spread his knowledge via Hello Padel Academy. I'm sure he is going to manage with his passion and his powerful network. We all are looking forward to continuing to work with him.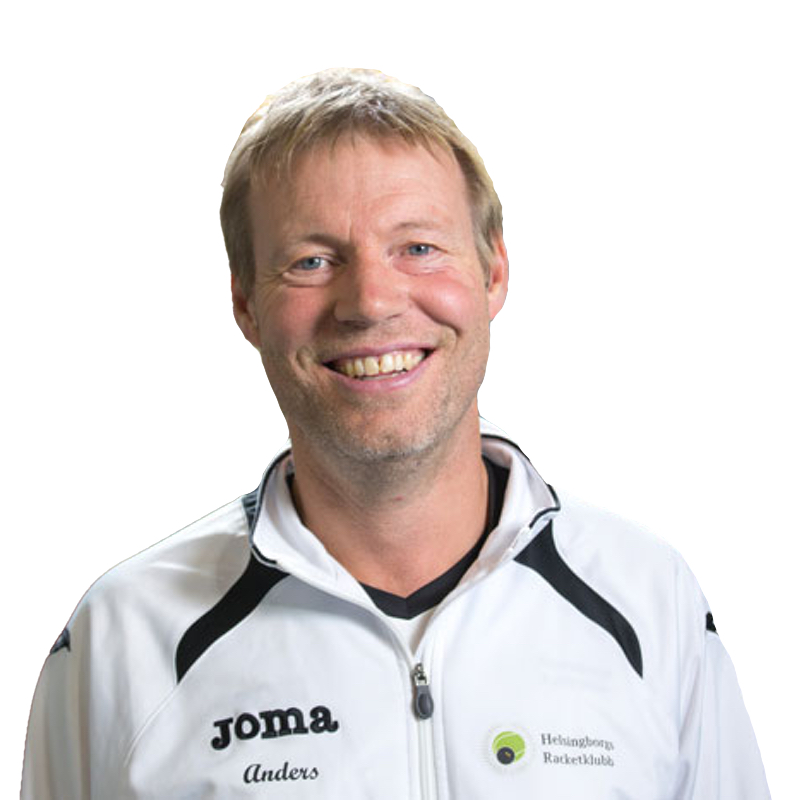 Anders Mattsson (Sweden)
HELSINGBORG RACKETKLUBB - CEO
Mauri has been an incredible coach, mentor, partner but most importantly a great person who has helped me develop and learn so much in the game of padel. He has been the coach of the great British national team of both the juniors and adults helping us reach 3rd place In the junior World Cup (2015) and 8th place in the adults World Cup (2016) and much more. Mauri has always been an enthusiastic person who lives and breathes padel which is why he has been such a good coach for me and for everyone that will follow the Hello Padel Academy. I love seeing him every time and I wish him the best of luck with his academy. As he always says... Different level!
Sam Jones (United Kingdom)
BRITISH JUNIOR #1 - PRO PLAYER
I met Mauri in 2015, I was very impressed by his padel skills so I felt the need to try his Padel Course for coaches in Holland. Since that moment I knew I would eventually work with him in BELGIUM, and creating together the HELLO PADEL ACADEMY BELGIUM. He proved to be a great motivation for all players and coaches he has coached. His talent, communication skills and enthusiasm as a coach are incredible. Working with Mauri at Hello Padel Academy Belgium is an amazing experience, for players, coaches and for the clubs I run in Belgium. By doing this together, our academy got more power and we work as a real team, every time we share the same aim, to make padel massive… I wish him all the best!
Ronny Van Langendonck
HELLO PADEL ACADEMY BELGIUM - CEO
I met Mauri few years ago at our indoor location La Playa in Rijswijk where it all started. His energy and love for the sport he plays, lives, teach and breathes is one out of a million. Therefore, in 2017  I made a trip to Barcelona and had a few days with him and Danita to talk about working together and maybe try to set his methodology up in Holland and to become HELLO PADEL ACADEMY HOLLAND. As former pro tennis players we know how to educate and teach kid, adults, seniors and all type of players but, it is a true gift if you can work with Mauri's system and try to steel a little bit of his positive energy on and off court. This is a different level of coaching
Alex Luneman (The Netherlands)
HPA HOLLAND & ESTATE PADEL CLUB
I met Mauri in 2013 after setting up the first indoor padel club in London. He came to interview for a position with me at a time when i was consulting for David Lloyd Clubs – The position was for a Padel Coordinator role at the Chigwell club in Essex. For the next three years Mauri and I began working very closely developing the sport of padel throughout the UK. His commitment and overall work ethic were significant to the start of British Padel and the growth we've seen especially in 2016. He has also played a key role as the Head Coach of Team GB for both the senior and junior teams travelling to every championships together with the teams since 2013. Since the launch of the Online Hello Padel Academy he's started to make a lot of noise in the world of padel. He's become a real ambassador for the sport and the fact that he has been based in London until few year ago has really put padel on the map for us here in the UK. I wish Mauri all the luck in the world and I look forward to seeing a lot more of him in the near future! #differentlevel
Tom Murray (United Kingdom)
LTA - HEAD OF PADEL
A few years ago at WPT, we thought about the possibility of launching an online streaming in English. I've known Mauri for few years now, and when I saw the work that Mauri was doing with HELLO PADEL ACADEMY, I had no doubt that he would be the perfect person to be the voice of this project and consequently, to become our official WPT commentator in English. Having worked with Mauri on several occasions, I have to say that it has always been a great pleasure. I consider him a very professional person with the added value that you never get bored with him as he has a great sense of humor. Mauri is an expert in this sport as he started playing Padel when he was only 6 years old and currently, he still plays professionally.
Hernan BB Auguste (Argentina)
WPT - INTERNATIONAL MANAGER
Mauri Andrini's academy works as he is himself. He is an outgoing person, fun and responsible when working. He is trustworthy and sincere, that's why he has developed himself as a professional coach in several countries, and he will go far, beyond a doubt. I think he has great potential as a coach, and he has the necessary skills to achieve the best of each player or coach. It is a mentor and example for the international community of padel, his work will help the sport to grow in a responsible and well-mannered way.
Daniel "Sanyo" Gutierrez
WPT - PRO PADEL PLAYER - RANKED # 1
CONTACT US
We would love to hear about you!
Please feel free to send us a message by using the contact form bellow if you need extra information or if you have any inquiry.
Further to this, you can keep yourself up to date with everything that's happening at Hello Padel Academy via our social networking platforms.
JOIN OUR NEWSLETTER!