ONLINE PADEL ACADEMY
PADEL LESSONS
DISCOVER ALL THE BENEFITS!
WHAT OTHER SAY ABOUT US
I started to work with Mauri Andrini in 2014. We understood that we needed to increase our knowledge in how to coach and build up the club. Our aim was to focus on junior players and ladies and we were looking for how to set up a good organisation and structure for that purpose. During the education I started to know Mauri and his skills. Mauri explains in a good and easy way. After that education I started to bring Mauri twice a year teaching and developing our coaches. Our coaches are the main assets for the club and it's so important that we regularly meet up with Mauri and share experiences to develop the club and how we work together with our customers and players. Mauri has become a good friend of ours and we are always looking forward to meeting him again and again. He has so much energy and he always has a good and structured plan with every weekend course. One of the best things with Mauri is his deep knowledge in padel and his strong vision to spread his knowledge via Hello Padel Academy. I'm sure he is going to manage with his passion and his powerful network. We all are looking forward to continuing to work with him.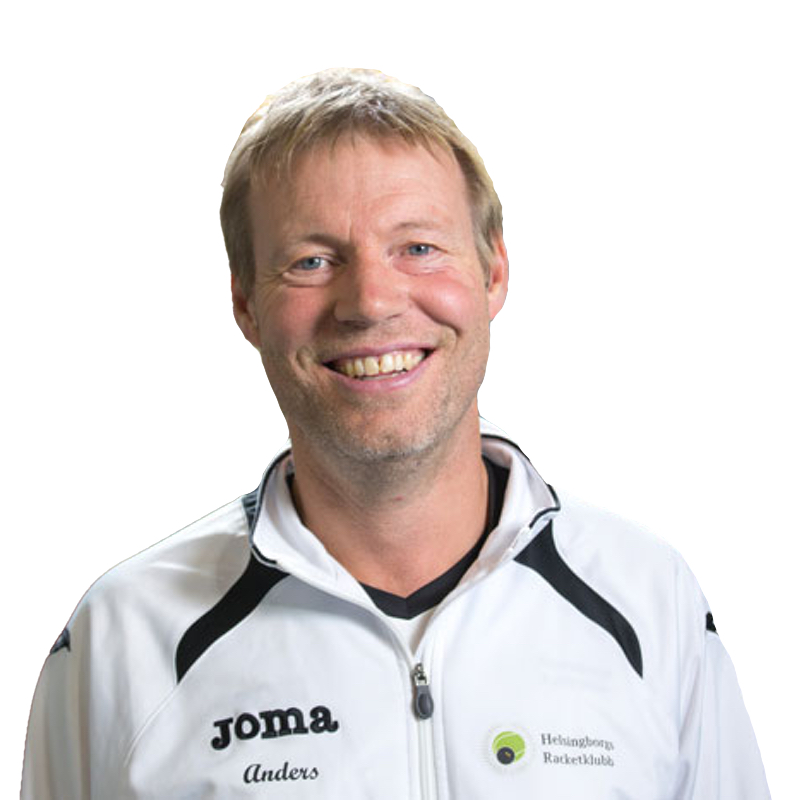 Anders Mattsson (Sweden)
HELSINGBORG RACKETKLUBB - CEO
Mauri has been an incredible coach, mentor, partner but most importantly a great person who has helped me develop and learn so much in the game of padel. He has been the coach of the great British national team of both the juniors and adults helping us reach 3rd place In the junior World Cup (2015) and 8th place in the adults World Cup (2016) and much more. Mauri has always been an enthusiastic person who lives and breathes padel which is why he has been such a good coach for me and for everyone that will follow the Hello Padel Academy. I love seeing him every time and I wish him the best of luck with his academy. As he always says... Different level!
Sam Jones (United Kingdom)
BRITISH JUNIOR #1 - PRO PLAYER
I met Mauri in 2015, I was very impressed by his padel skills so I felt the need to try his Padel Course for coaches in Holland. Since that moment I knew I would eventually work with him in BELGIUM, and creating together the HELLO PADEL ACADEMY BELGIUM. He proved to be a great motivation for all players and coaches he has coached. His talent, communication skills and enthusiasm as a coach are incredible. Working with Mauri at Hello Padel Academy Belgium is an amazing experience, for players, coaches and for the clubs I run in Belgium. By doing this together, our academy got more power and we work as a real team, every time we share the same aim, to make padel massive… I wish him all the best!
Ronny Van Langendonck
HELLO PADEL ACADEMY BELGIUM - CEO
I met Mauri few years ago at our indoor location La Playa in Rijswijk where it all started. His energy and love for the sport he plays, lives, teach and breathes is one out of a million. Therefore, in 2017  I made a trip to Barcelona and had a few days with him and Danita to talk about working together and maybe try to set his methodology up in Holland and to become HELLO PADEL ACADEMY HOLLAND. As former pro tennis players we know how to educate and teach kid, adults, seniors and all type of players but, it is a true gift if you can work with Mauri's system and try to steel a little bit of his positive energy on and off court. This is a different level of coaching
Alex Luneman (The Netherlands)
HPA HOLLAND & ESTATE PADEL CLUB
I met Mauri in 2013 after setting up the first indoor padel club in London. He came to interview for a position with me at a time when i was consulting for David Lloyd Clubs – The position was for a Padel Coordinator role at the Chigwell club in Essex. For the next three years Mauri and I began working very closely developing the sport of padel throughout the UK. His commitment and overall work ethic were significant to the start of British Padel and the growth we've seen especially in 2016. He has also played a key role as the Head Coach of Team GB for both the senior and junior teams travelling to every championships together with the teams since 2013. Since the launch of the Online Hello Padel Academy he's started to make a lot of noise in the world of padel. He's become a real ambassador for the sport and the fact that he has been based in London until few year ago has really put padel on the map for us here in the UK. I wish Mauri all the luck in the world and I look forward to seeing a lot more of him in the near future! #differentlevel
Tom Murray (United Kingdom)
LTA - HEAD OF PADEL
A few years ago at WPT, we thought about the possibility of launching an online streaming in English. I've known Mauri for few years now, and when I saw the work that Mauri was doing with HELLO PADEL ACADEMY, I had no doubt that he would be the perfect person to be the voice of this project and consequently, to become our official WPT commentator in English. Having worked with Mauri on several occasions, I have to say that it has always been a great pleasure. I consider him a very professional person with the added value that you never get bored with him as he has a great sense of humor. Mauri is an expert in this sport as he started playing Padel when he was only 6 years old and currently, he still plays professionally.
Hernan BB Auguste (Argentina)
WPT - INTERNATIONAL MANAGER
Mauri Andrini's academy works as he is himself. He is an outgoing person, fun and responsible when working. He is trustworthy and sincere, that's why he has developed himself as a professional coach in several countries, and he will go far, beyond a doubt. I think he has great potential as a coach, and he has the necessary skills to achieve the best of each player or coach. It is a mentor and example for the international community of padel, his work will help the sport to grow in a responsible and well-mannered way.
Daniel "Sanyo" Gutierrez
WPT - PRO PADEL PLAYER - RANKED # 1
MEET THE FOUNDER

MAURI ANDRINI
Twice World Champion in Junior (1998 and 2000)
Ex-World Padel Tour player
5 years #1 in the UK
Head Coach of Great Britain Teams
WPT commentator Streaming in English (2016-2017)
Coaching more than 500 coaches all over the world since 2014
Already coached in more than 20 countries worldwide
More about Mauri
More about us
COMFORTABLE PRICES
Monthly
€18/month
Get coached by professionals
Coaching for all levels
–
–
–
Annual
PROMO €99
(only €8.25 per month)

€109/year

Get coached by professionals
Coaching for all levels
Priority booking on camps
Special Discounts
Save €107 a year
Quarterly
€33/quarterly (only €11 per month)
Get coached by professionals
Coaching for all levels
–
–
Save €84 a year
---
HOW IT WORKS.
Frequent updates with brand new & high quality padel lessons.
For coaches & padel players.
Watch our padel lessons on the go; anywhere, anytime!
Create & easily manage your favourite padel lessons list.
Subscribe for free padel lessons to smash it!
Coaching sessions in English by a purebred padel player.
Personalised step-by-step feedback to improve your technique.
Learn tips & tricks from a pro padel coach & player.
Keep in touch with your coach to stay motivated & inspired.
Treat yourself to our exclusive membership & get all the secrets.
Test your own padel skills at the "self practice" section.